My Story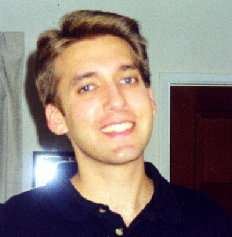 I was born in 1973 in Traverse City, Michigan. It's a small city at the base of the Grand Traverse Bay in the northern lower peninsula of Michigan. It's beautiful, friendly, and was a great place to grow up. I never really appreciated how wonderful a place it is until I moved away. I try and get back there to see my family and friends whenever I get the chance. I think that no matter where in the world I end up I will always call it home.
Since the Grand Traverse region is the largest producer of Cherries in the world (or at least it used to be) a gigantic festival is held in Traverse City every summer, the National Cherry Festival. It's a lot of fun and gets better every year.
I attended Traverse City Senior High School. At the time it was the only high school in TC. Now there are two and the one I attended has been renamed Central High. I had a lot of great friends and a lot of great times. I still keep in touch with many of them. I was very active in the music department there. I played in all the bands (marching, jazz, and symphony), and in the orchestra whenever they needed a saxophonist. I was in the pit orchestra for the musical every year. That was a blast - you can get away with a lot in the pit. I guess I was the ultimate "band geek", I was even the band manager, responsible for driving the equipment truck and everything. I also was in the standard honors courses that were supposedly for the college prep types.
---
| | |
| --- | --- |
| | |

In 1992 I went off to The University of Michigan. I was enrolled in both the School of Music (above right) and the college of Literature, Sciences, and the Arts. This kept me extremely busy. I had little time for anything other than studying and practicing. But I did take the time out to go to the football games every Saturday in the fall. I had never been much of a football fan until I went to Michigan. Now, I faithfully cheer on the Wolverines - Go Blue! I also did make some pretty great friends there. We managed to steal time away from studying to go to movies, make late night runs to Meijer (those not from Michigan or Ohio just won't understand how cool Meijer is), explore the rooftops of campus, and who could forget "Charley's Cheese-Fries Friday at 5pm".
I graduated with two degrees: a Bachelor of Musical Arts, with a concentration in Saxophone Performance, and Bachelor of Science, with two majors: Honors Astronomy and Astrophysics, and a concentration in General Physics. I must say, I do miss Ann Arbor. It is a rather unique place on this planet. It's so diverse, and exciting but it doesn't feel like a big city - it's the college town.
---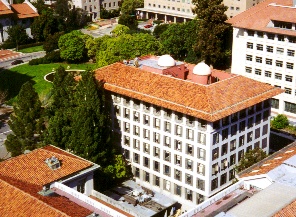 In 1997, I moved to California for graduate study in Astronomy and Astrophysics at the University of California, Berkeley (Or as some call it, "Berzerkeley"). Every year I kept myself occupied with research and teaching. I was a Graduate Student Instructor (GSI) for Astronomy 7A, Astronomy 7B, Astronomy 10, and in the Summers of 2000 and 2002 I taught Astro 10: Summer Session A myself. I also led a seminar course for graduate students (Astro 300) on improving their teaching. I love teaching. Astronomy is such a great passion of mine that it is a joy to teach it. I also volunteered for Project ASTRO. It is a program through the The Astronomical Society of the Pacific (ASP) that matches up astronomers with local teachers to design a plan for teaching astronomy to K-12 students.
I graduated with a Ph.D. in 2002, and while I was in the midst of finishing my thesis I found the perfect job to fit my interests and talents. I now work just up the hill from the Astronomy Department at UC Berkeley's Space Sciences Laboratory where I do education and public outreach for space science missions funded by NASA. Check out My Work to see what it is all about.
Personal Interests
I have a wide variety of interests, which seem to be increasing almost daily. Life just seems too short sometimes. So much to do, so little time. Obviously, I am very interested in Science in its many forms. I consider Music to be one of my life's greatest passions. Currently I play in the adult Big Band at Berkeley's Jazz School. I also love a good story and so I have plenty of favorite Movies and T.V. Shows.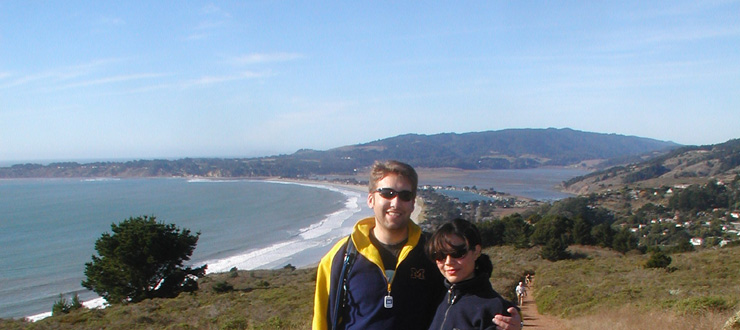 My wife and I out for a hike with friends near Stinson Beach, CA.
Whenever I can enjoy the great outdoors I try to do so. I love to go on day hikes. I most often have to settle for taking a few minutes every night to look up and enjoy the night sky. I like to travel, and I do it a lot for work. My wife, Maria, and I have been known to just hop in my car, Nellie, and head off for a weekend road-trip. I also enjoy cooking. My Dad taught my brother and I how to cook some good, authentic Mexican food while we were growing up, and I like to experiment when I have the time. In my other free time I try and read a little to broaden my horizons. My favorite author is Carl Sagan. I highly recommend his novel Contact. I thought the movie with Jodie Foster was great, but the novel was simply amazing. I loved Tolkien's work: The Lord of the Rings Trilogy and The Silmarillion. I've also enjoyed reading Isaac Asimov's work and found it fun to read the source material for so many ideas in the science fiction genre.
Writings and Musings
I don't really write very much. But every now and then I just sit down and dump my thoughts into words to see if any of it makes sense...
I've started a Blog which I very intermittently write in just to clear my mind: Whoa Nellie
My paper on Time Travel was a project for a general relativity class and is always a fun topic of discussion.
Networking
I've created pages on these social networking sites to help me keep in touch with family, friends, and colleauges and hopefully to make some new friends:
Quotes
"The distinction between past, present, and future is only a stubbornly persistent illusion."


-Albert Einstein

Here are some more of my favorite quotations.