Summer 2000
Solar Camp Visits Space Sciences Lab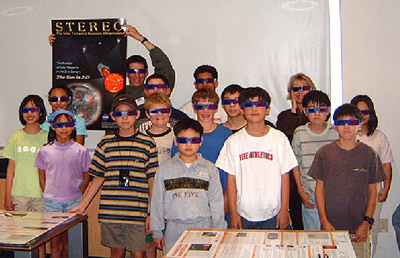 IMPACT Principal Investigator Janet Luhmann presents the STEREO mission and IMPACT objectives to David Glaser's Solar Campers at Space Sciences Laboratory in Berkeley.
Key Questions: How and why does the vary? How do the Earth and the planets respond?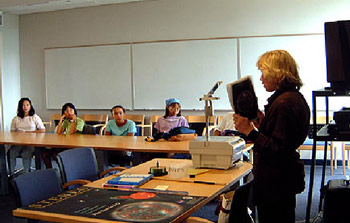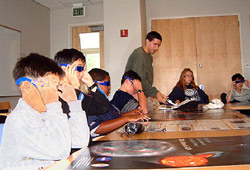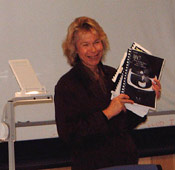 Students with STEREO Glasses capture the 3-D image of the . Coronal Mass Ejections - what are they? CMEs are the most energetic eruptions on the . CMEs are the primary cause of geomagnetic storms.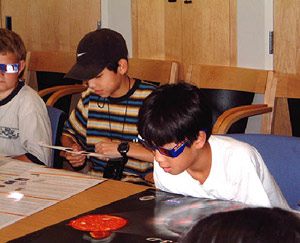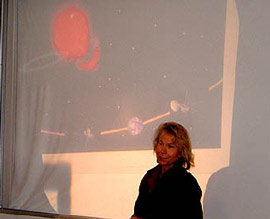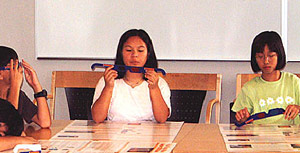 Dr. Janet Luhmann explains how different instruments will study the in 3-D. Question: Why do we need 3-D images of the Sun? Answer: CME's that are directed toward Earth can be detected. This will help forecast magnetic storms that are coming toward us.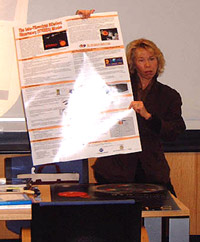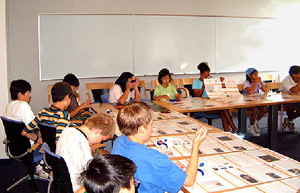 For more information about presentations and classroom materials please drop us a line at
outreach@cse.ssl.berkeley.edu