Solar Wind Science - 1
Overview of the solar wind
There are many scientists who want to understand more about the Sun. They know that the Sun is a fiery ball of gas that gets so hot that gas flies out from the Sun at very high speeds. Many of the electrons in the Sun's atoms have enough energy to leave the atoms. These new particles are called ions. These ions and electrons are flowing from the Sun and together they are known as the solar wind. The ions and electrons dance in the Sun's magnetic field. Scientists discovered that the solar wind and its magnetic field flow together out past Mercury, past Earth, and continue out past Pluto. Because the magnetic field is threaded throughout the solar system, we call it the interplanetary magnetic field, that is the magnetic field found between (inter) the planets (planetary).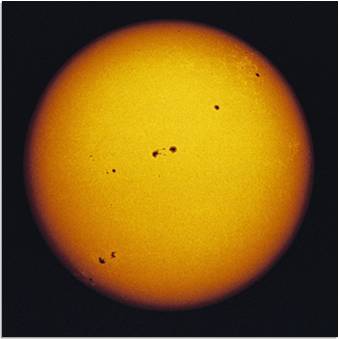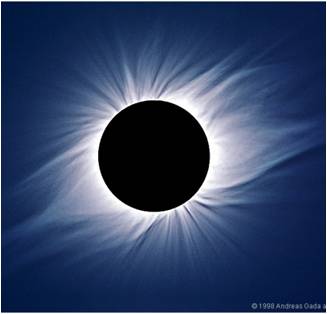 The Sun is a star (but very close to us).
The Sun is giant ball of hot gas.
It is so hot that it makes its own light.
The Sun is 150 million kilometers (or 90 million miles) from Earth – closer than other stars, but still far away.
It takes light 8 minutes to travel that far.
The Sun has a constant wind flowing away from it – the solar wind.
The Sun is so hot, its outer layers cannot be held in place by the Sun's immense gravity, thus the Sun is constantly losing its atmosphere as it flows away into space. The solar wind is a constant output of highly charged particles from the Sun. These particles are electrified and magnetic.

Constant flow of charged particles and magnetic field away from Sun.
Magnetic field doesn't "flow" towards Earth; it expands outward from the Sun
Takes the solar wind 1 to 3 days to travel to Earth.

Animation of the solar wind (.avi, 1.01MB)