Lesson Plan Title
by Place your name here
enter grade levels
Time Requirements:
Approximately XX hours Preparation Time and XX hours Class Time
Student Prerequisites:
enter student skills required
Topics Covered by This Lesson:
enter topics here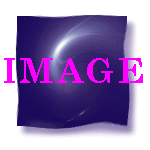 Brief Overview: Enter a BRIEF description of your project here (1-2 sentences summarizing the lesson).
Unit Features: Provide links to and enter a BRIEF description of the following elements in your unit:

Video
Electronic Bulletin Board
Images
Simulations
Interactive Features
Other Interesting Features
Materials Required For This Lesson:

material A
material B, etc.
Go To The Lesson Plan Content

(Last Update: Write Date of Last Update Here )
---
Mail comments to outreach@cea.berkeley.edu
---
All text, images, and other resources in th is page are Copyright © 1995, The Regents of the University of California. All rights reserved. For permission, email outreach@cea.be rkeley.edu.