Saturday April 21st 2012 University of California, Berkeley's Annual Open House. 11AM - 5PM

Space Sciences Laboratory opens its doors to the public on Cal Day. This once-a-year event includes free tours of the Mission Operations Center where satellites are monitored, science talks about on-going space missions, related fun hands-on activities developed by The Center for Science Education, Passport to Science @Cal, and a solar telescope (weather permitting).
We invite you to come and take advantage of this rare event!
Activities at Space Sciences Laboratory
Event Name
Time and Location
Event Presenter
Description
Passport to Science@Cal - A Cal Day Collaborative Science Activity - Space Science Adventures
11AM - 5PM
Explore the awesome world of science with your Passport to SCIENCE@CAL.
Pick up a passport at participating locations and begin your journey! At each of your destinations, your passport will get a fun stamp or sticker to show where your travels have taken you. Come to

Space Sciences Adventures

where travelers will explore:

Solar Telescope
Solar Energy and UV Beads Demonstration
Infrared / WISE Mission
Magnetism and GEONS
Mars and Magic Planet

and other hands-on activities.
Recommended for ages 6 to 12, and their families
Walking Tour
11AM - 5PM
Meet in lobby
Kyle Fricke
See Berkeley's home of cutting-edge space-science research. Learn about our illustrious 50-year history of NASA missions and visit our mission operations center, 60' high bay, clean rooms, cosmochemistry labs, and a Nobel laureate's office. Tours leave on the hour starting at 11am.
Stardust Tour
1PM -2PM
2PM -3PM

Meet in lobby
Dr. Anna Butterworth
Tour the Stardust@Home facility and use nanotechnology to view interstellar and cometary dust particules embedded in aerogel (the lightest solid in existence). Small groups will be allowed to tour the facility every 30 minutes.
Signup for this tours at SSL starting at 11am. Slots are limited.
Make a Comet
12PM
3PM
outside

Dr. Anna Butterworth
Help make a model comet! Watch as it sublimes from a solid to a gaseous state without melting. Safe for all ages.
Mars & Magic Planet
11AM - 5PM


Dr. Matt Fillingim
The Magic Planet is a digital video globe that allows you to view and explore dynamic digital media of the earth and other planets. This presentation focuses on a new upcoming missions to the Red Planet.
Photo Booth
11AM-5PM
Karin Hauck
"I'm not an astronaut, I just play one on TV." Look legit as you pose with scientific props -- and get your picture taken!
Talks at Space Sciences Laboratory
Event Name
Time and Location
Event Presenter
Description
2012: The Science of the Maya Apocalypse

12PM-1PM

Room 105


Dr. Bryan Mendez
A mistaken interpretation of a calendar used by the ancient Maya of mesoamerica has led to a popular notion that they predicted the end of the world on December 21st, 2012. Doomsday enthusiasts have imagined a whole host of possible grand finales for the human race, many of which are natural disasters of cosmic origin. This talk will explore the science behind many of the doomsday scenarios as well as the actual nature of the Long Count calendar of the ancient Maya.
Neutron Imaging: Can You See A Flower Through A Granite Wall?

1PM - 2PM

Room 105

Dr. Anton. S. Tremsin
Instruments for NASA satellites, like the last Hubble repair mission, depends on novel non-destructive testing methods utilizing neutrons. Detection technology developed for NASA astrophysical missions at Space Sciences Laboratory has been successfully extended to such diverse areas as synchrotron instrumentation, biomedical imaging, ground-based astronomy, and neutron microtomography. These studies with neutrons can reveal processes happening inside and behind thick objects - where an organic object can be opaque and many metals can be easily penetrated! New data from these non-destructive studies will be presented.
Cool Careers in Space Science Round Table Discussion
2PM-3PM


Room 105

Panel
Join a 1-hour round table discussion at the Space Sciences Laboratory to hear students, scientists, and others share the varied paths they have taken to arrive at working in space science careers. We invite you for an informal discussion of the kinds of considerations, choices and yes, false starts that can result in working in a place like UCB's Space Sciences Laboratory.
High Energy Astrophysics Talk

3PM-4PM

Room 105

Dr. Arash Bodaghee
Learn some of the concepts and challenges inherent in X/gamma-ray astronomy, a relatively new field. Its research relies on detectors mounted atop sounding rockets or hanging from weather balloons, an armada of multi-million dollar space telescopes, and even ground-based arrays that use the Earth's atmosphere as a detector which, taken together, observe the universe in the full spectrum of electromagnetic waves, from radio to the most energetic gamma-rays. Special emphasis will be give to results gathered in the past year.
Can Ice Tell Us About Past Climate and the Sun

4PM-5PM

Room 105

Dr. Kees Welten
Polar ice cores contain detailed records of changes in the Earth's climate over the last few hundred thousand years, and may also provide clues about how much the Sun contributed to these changes. The cosmochemistry group at SSL analyzes cosmogenic isotopes in samples of a 2-mile deep ice core that was recently drilled in the West Antarctic Ice Sheet to get a better handle on the influence of the Sun.
Events on campus
Event Name
Time and Location
Event Presenter
Description
Cal Day Information Marketplace Booth
8:30AM - 4:30PM

Dwinelle Plaza
Visit the Space Sciences Laboratory booth at the Information Marketplace in Dwinelle Plaza. SSL will be sharing the booth with the UC Astronomy Department. We will point you in the right direction to visit our hill location.
NOTE: To come up to the Spaces Sciences Lab, please take the Hill line Bear Transit shuttle buses. Shuttle buses to UC Botanical Garden, Lawrence Hall of Science, and Space Sciences Lab/MSRI operate every fifteen minutes, departing from Evans Hall East Entrance. The shuttle operates from 8:30AM to 6PM.

Visit our neighbors Lawrence Hall of Science which will have FREE ADMISSION on Cal Day!
Check out Lawrence Hall of Science CalDay activities here.
For more information on Bear Transit, please visit Bear Transit.
For more information on Space Sciences Laboratory, please visit here.
For more information on Center for Science Education, please visit here.

If you have questions, please contact Darlene.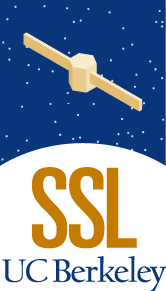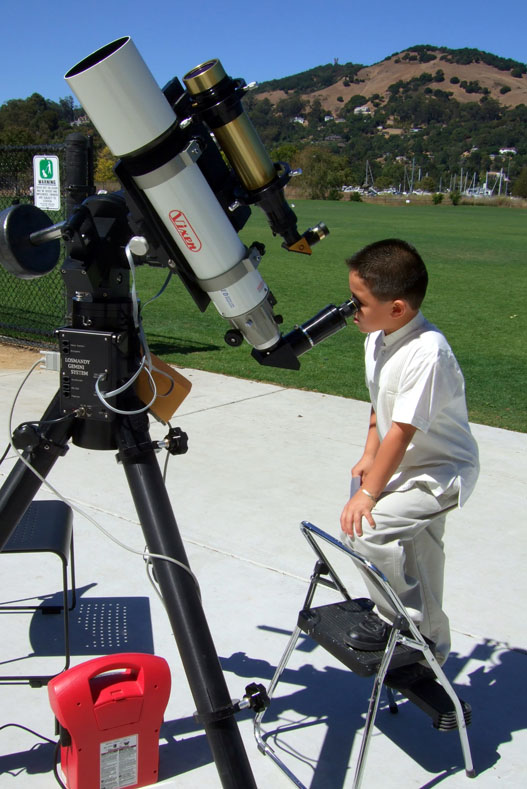 Observe the Sun through a solar telescope – one of the few safe ways to view our very own star!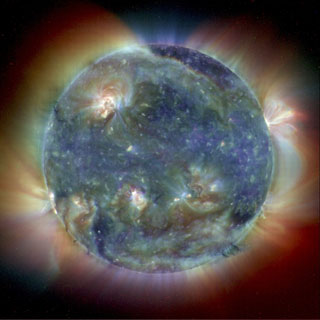 Marvelous Magnetic Mysteries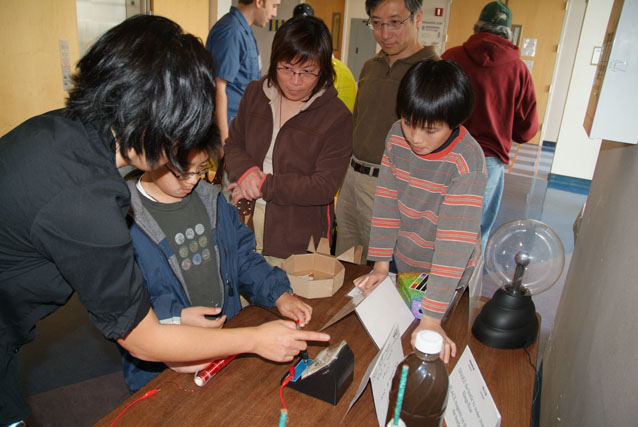 Hands-on activities to better understand the magnetic properties of magnets, electrical circuits, Earth, Northern Lights, outerspace, and the Sun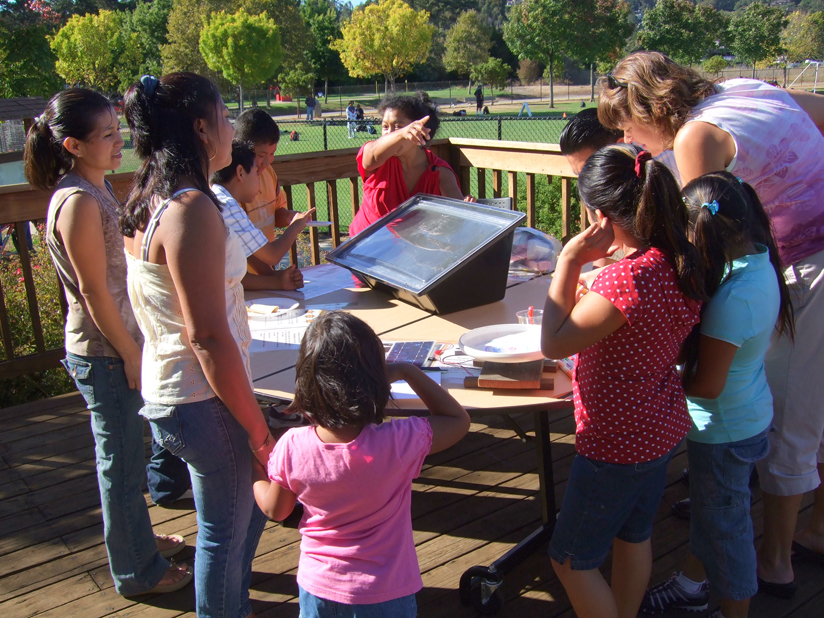 Solar energy includes cooking. Come sample some food cooked with only the power of the Sun.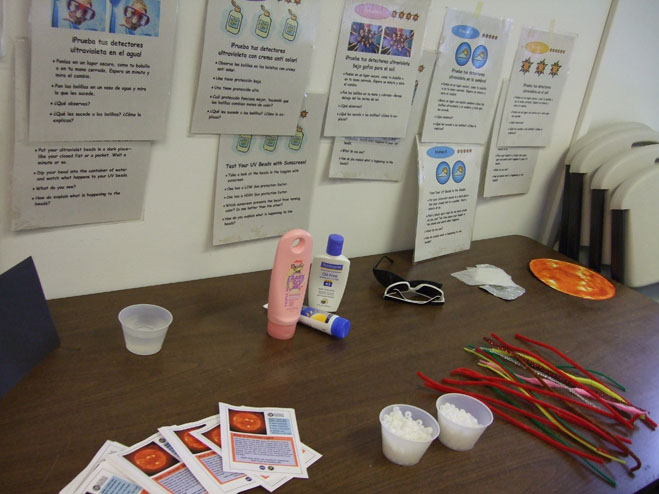 Be an Ultraviolet Detective!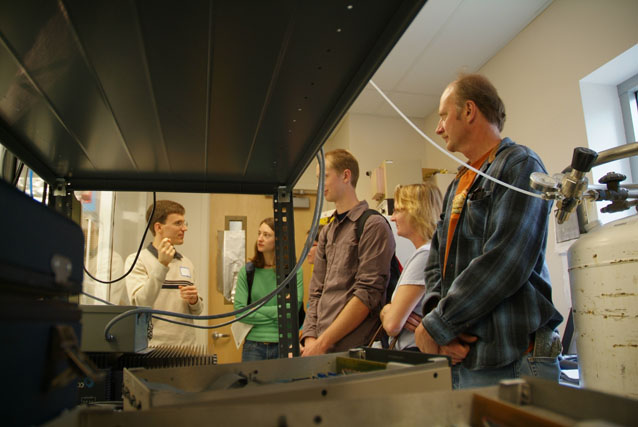 .


Come inside the Stardust laboratory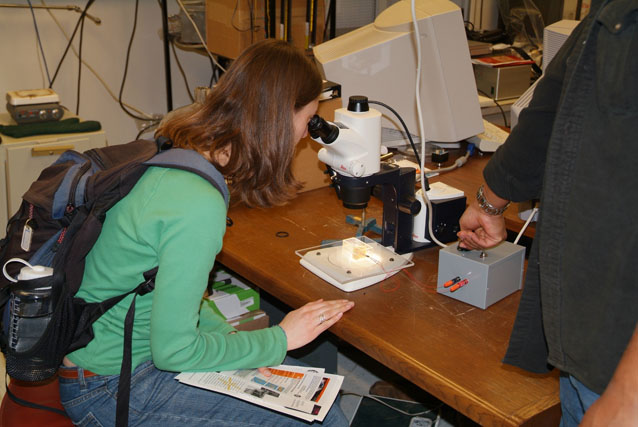 Use nanotechnology to observe dust from space!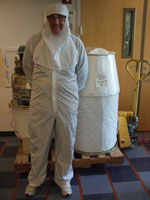 Not just for kids -- photo booth pictures!